Exploring Sounds and Symbols
Listening - 10 Minutes
Ask the class to identify the instrument making the doorbell sounds: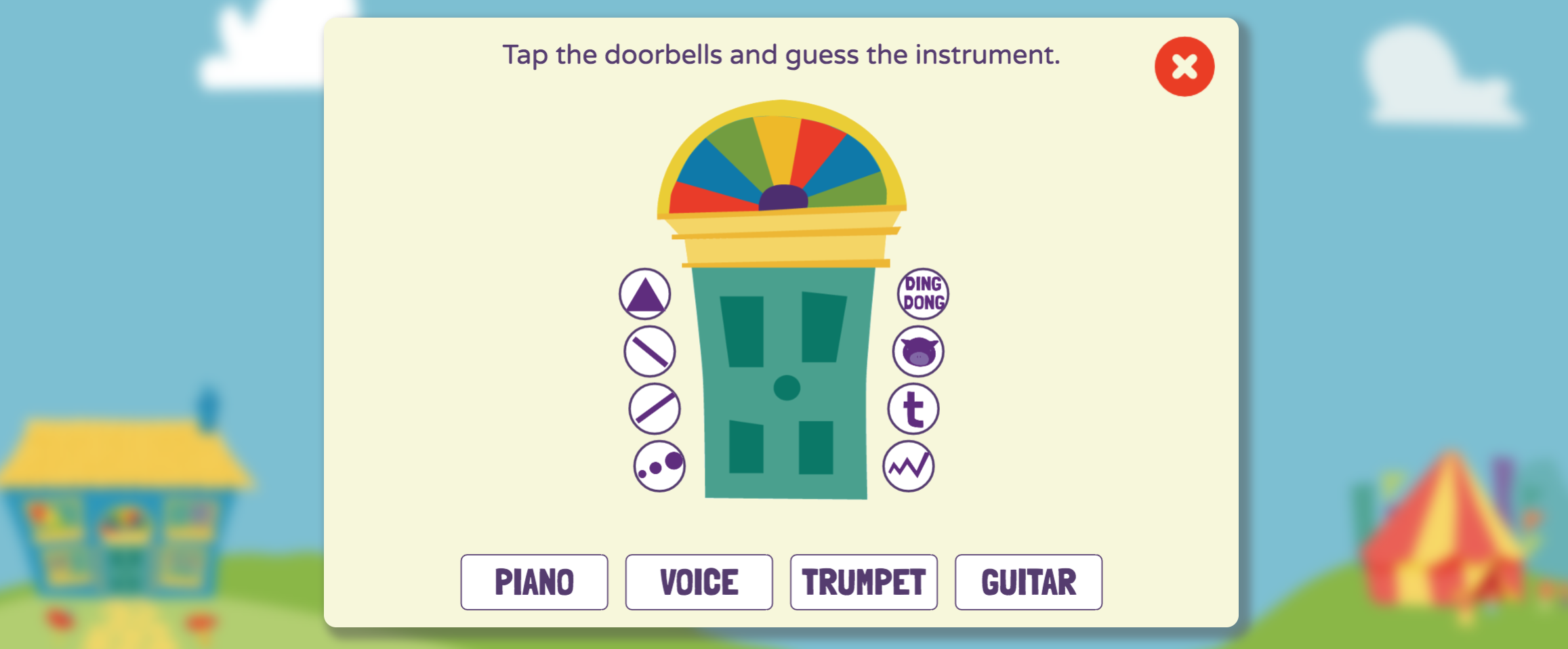 ---
Play the listening game:
Once you have chosen the correct instrument you will be taken to a short listening game.
NB. Make sure the sound is turned up!

Press the play button.
Identify which line of sounds and symbols you heard.
---
Try Level 3
The final section of the front door will require the class to identify sounds made by four different instruments.
Composing and Performing - 20 Minutes
Now that we have learned to recognise sounds and symbols we can start to have fun combining these in different ways using vocal sounds, and some imagination.
Divide the class into four colour groups: Red, Yellow, Green and Blue.
Ask for volunteers from each group to fill in symbols into the boxes below.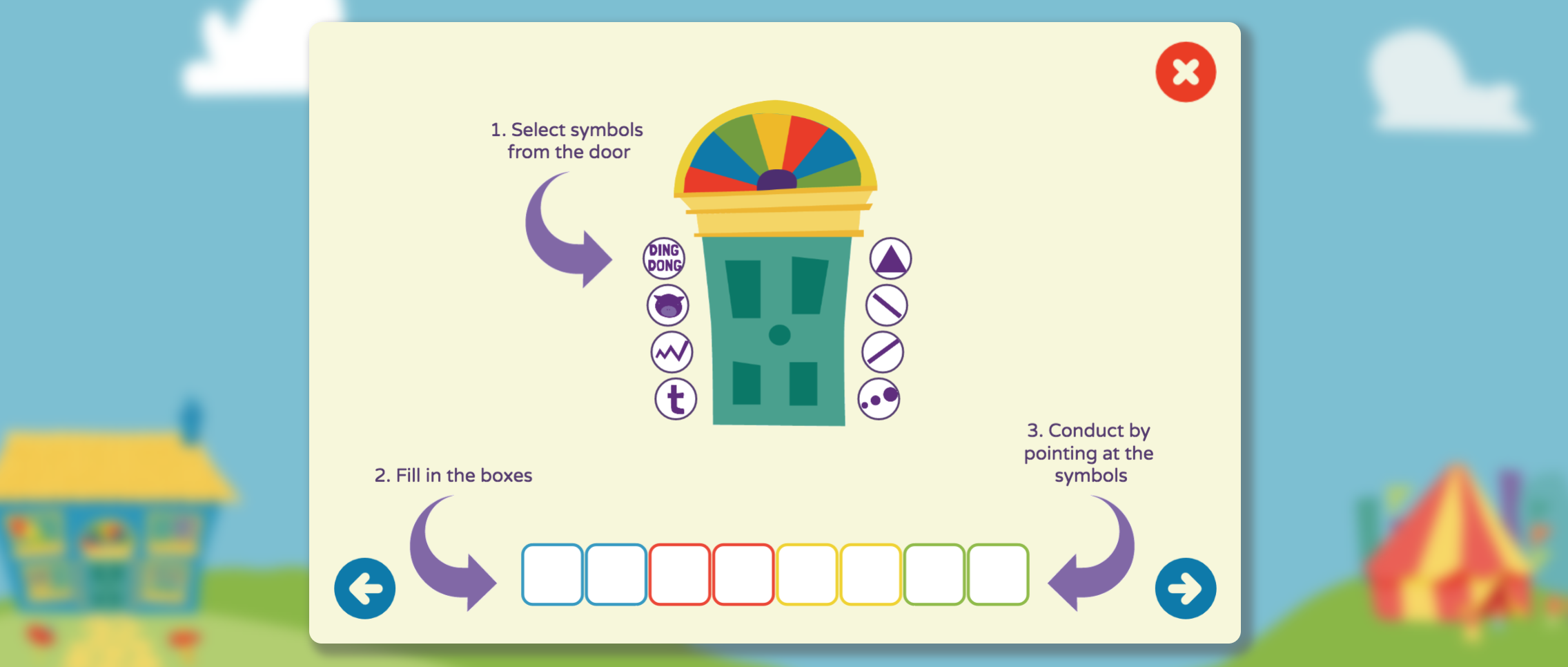 Once you have selected your sounds you are ready to perform.

---
The "conductor" at the whiteboard
The student at the whiteboard will be responsible for directing the class to make their sound and in what order.
They will need a pointer of some sort.
As different students get up to conduct the class, suggest alternate ways of conducting:

fast

slow

loud (big movement to point at a symbol)

soft (small movement)

slow and getting faster

repeating symbols
---
Using Instruments

Using vocal sounds is a great way to get started with graphic notation.

The next step can be using instruments to represent the sounds.
Get each group to select instruments to represent the sounds they have selected.
The piece can then be performed from left to right or using the 'conductor game' as discussed above.