This article was first published here on Music Australia's website on 15/08/18.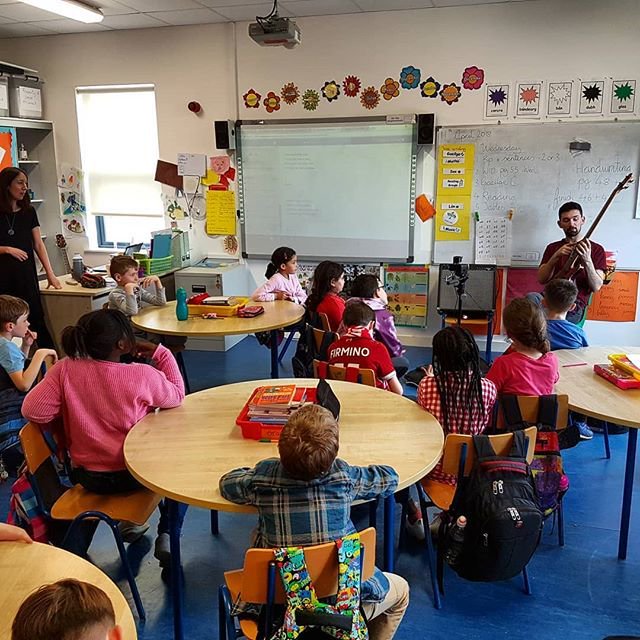 In June, The Hon. Dominic Perrottet MP announced as part of the 2019 NSW budget a creative arts rebate program called 'Creative Kids'. The scheme gives a $100 rebate to every child to spend on arts programs such as music lessons or dance classes.

The scheme follows on from the success of the 2018 'Active Kids' program in which 390,000 children have already availed of a $100 rebate to spend on sports. While there is clearly an appetite for schemes which help alleviate the costs of extracurricular activities for parents, I believe the 'Creative Kids' program will struggle to make a meaningful impact for children wanting to pursue music.
The primary reason for this is the 'start-up' cost associated with learning music in comparison those accrued with most sporting activities.
Impact of $100 Rebate for Active Kids vs. Creative Kids
Here are 3 activities available to children in Sydney as part of the 'Active Kids' program:
Contrast that with the cost of learning a musical instrument in my local Sydney music school:
Instrument rental = $44 per month or $528 per year
Cost of lessons = $145 per month for a 30 minute lesson per week. Lessons for 11 months costs $1,595
Total Annual Cost = $2,123 for one child
Even if a child did, for example, six 8-week soccer camps over the course of a year they would be paying $1,074 – less than half the cost of a parent's annual investment in music for their child.
To be clear, I am in favour of the promotion and financial assistance of both sports and arts for kids. They both provide invaluable experiences for young people that develop skills far beyond the physical pursuit of either activity. However, the issue is that the 'one size fits all' approach of a $100 rebate will not have the same impact across all disciplines.
Primary School - The Best Place to Start Learning Music
One of the other key challenges pursuing extracurricular music presents is that children often find it hard to grasp the fundamentals of music such as singing a melody or clapping a rhythm. Without prior music education, the task will fall to an instrumental teacher to explain these elements which can delay progress. This can often lead to a child becoming frustrated and wanting to quit the instrument.

The solution to this, as well as a more cost effective way of spending this government money, would be by investing it into primary school music.
Through working with schools, I have seen first hand how teachers can have a vital impact on a child's ability to develop a love and a basic understanding of the art thus preparing them for future musical endeavours.
The challenge, however, facing many schools in New South Wales is that they don't have sufficient resources to provide music. Often schools are without a specialist teacher and many have classroom teachers who feel daunted at the prospect of teaching music due to a lack of their own personal experience with the subject.
Therefore, while the gesture of the rebate is commendable, my suggestion is to put the investment back into schools to fund either the hiring of specialist music teachers or the sufficient training and resourcing of classroom teachers. By doing so, the State will develop a younger generation who are much more creatively engaged and also better equipped to capitalise on the benefits music can bring.
If your primary school would like to try some extra resources to help teach music in the classroom, why not sign-up to our free trial: